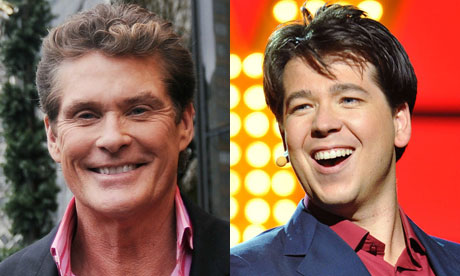 Yes the 'Hoff'...David Hasselhoff will be joining Britain's got talent as a judge, after his stint on America's got talent. However the 'Hoff' has recently had his new reality show cancelled in America after only 2 episodes when they only received 2million viewers.
It is great news that Michael McIntyre will be joining the line up...he will provide undoubtedly amazing witty remarks and humour throughout...I can't wait.
Amanda Holden will still be in the line up...as well as Ant and Dec
and Simon Cowell will only be joining for the live finals.
So there is a lot going on here, but I am sure it will be great no matter what (another Susan Boyle find?)
However...time to celebrate that Piers Morgan is out...he has hit it big in America...replacing Larry King's time slot...you are welcome to him
......